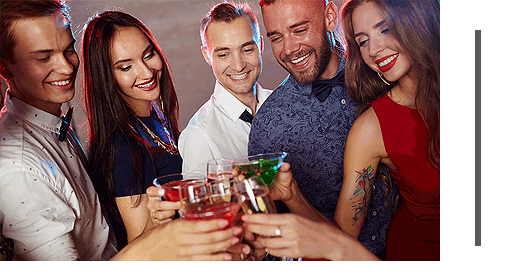 Christmas Lights Limo Tours
Enjoy the holiday season in all its wonder by experiencing a customized Tampa Bay Christmas Lights Limo Tour!
Showtime Transportation provides the most wonderful Christmas Holiday Lights Limo Tours, Christmas Party Transportation and Holiday Shopping Excursion Transportation Services. Get your family and friends together and take in all the holiday festivities. Come see exciting and colorful holiday light displays. Pick from your favorite holiday light destinations and local hot spots that bring the Christmas season to life.
Tampa Christmas Holiday Light Tours Special Offer: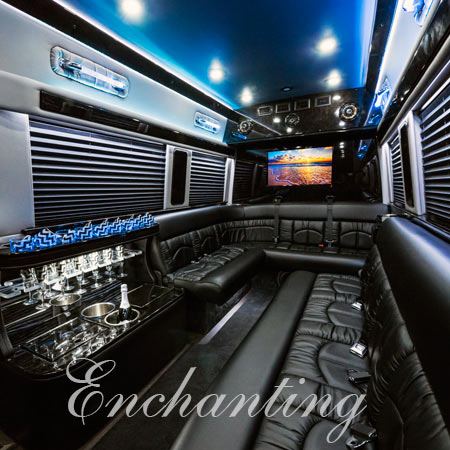 Holiday Light Tours - December 1st to December 29th
Sunday thru Thursday 3 hour minimum - Charter any vehicle for 3 Hours and RECEIVE 10% OFF!
Friday & Saturday 5 hour minimum - Charter any vehicle for 5 Hours and RECEIVE 10% OFF!
Please note that service does not include the admission to any chosen venue and is limited to the Tampa metro area.
Use Coupon Code: HOLIDAY10
---
Daytime Parties, Daytime Holiday Shopping Excursions & Outings Special:
Monday through Friday 10:00 AM until 4:00 PM - Utilize one of our specialty vehicles to take your group out in style between the hours noted, if you charter for 3 Hours you will RECEIVE 10% OFF! (Please note this special is limited to the Tampa metro area.)
Use Coupon Code: HOLIDAY10
---
Corporate Christmas Party Transportation
Showtime Transportation offers the best Tampa Corporate Party Holiday Transportation Services - Call us for an instant quote and see how we can help you save while making great memories with your team!
Showtime Transportation offers a wide selection of corporate vehicles, Mercedes-Benz Sprinter shuttles and limo coaches to meet your business holiday transportation needs. We specialize in providing the very best in business class transportation and service the entire Tampa metro area and nationwide.
Call us if your group is traveling and our nationwide group transportation and logistical support team will deliver professional and seamless transportation service for your entire trip. Call Showtime today and speak with our friendly and informative reservation specialists.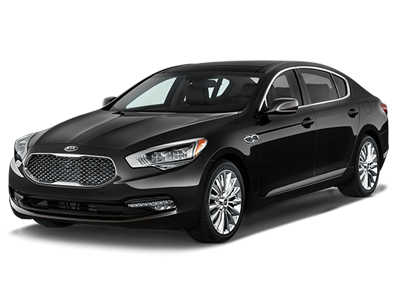 EXECUTIVE SEDANS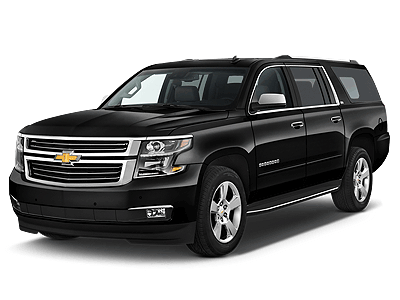 BUSINESS CLASS SUV'S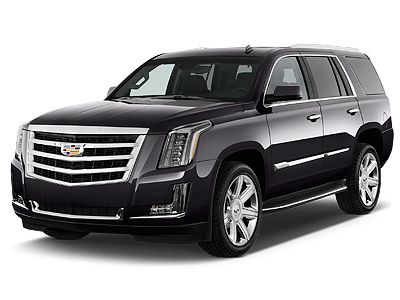 EXECUTIVE SUV'S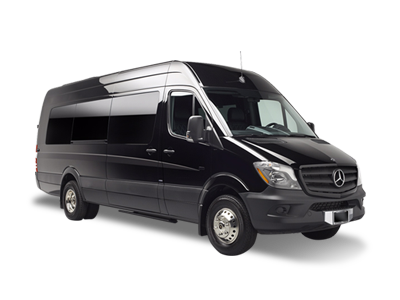 SPRINTER SHUTTLE COACHES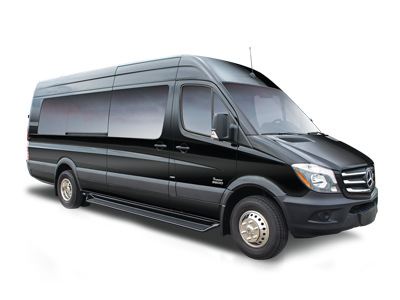 SPRINTER LIMO COACHES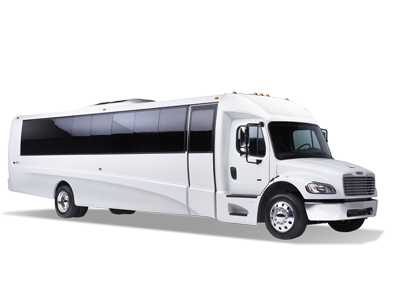 MINI BUSES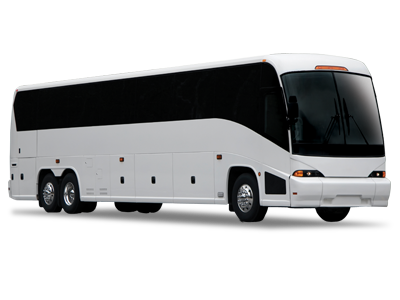 MOTOR COACHES
View Our Luxury Fleet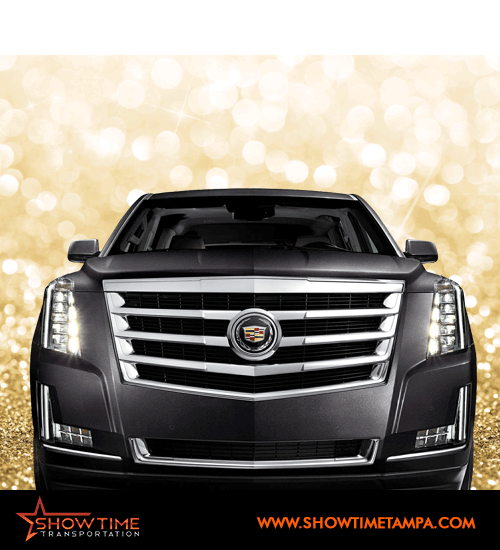 TAMPA BAY CHRISTMAS LIGHT TOURS
Choose from our wide selection of executive sedans, luxury SUV's, limousines, Mercedes-Benz Sprinter shuttles and Sprinter limo coaches. You and your guests will love our Christmas cheer and your time spent traveling taking in all your favorite holiday lights and seasonal attractions will be one of the most memorable experiences of your year!
Celebrate this holiday season with Showtime Transportation's Tampa Christmas party limo services. Get your family and friends together and come experience the holiday sights and sounds as your personal chauffeur takes you to your favorite Tampa - St. Petersburg holiday destinations. Experience all that Tampa - St. Petersburg offers from Christmas light tours, holiday shopping excursions, Christmas festivals and shows to Christmas parties and more! Showtime Transportation is Tampa's leader in holiday transportation services.
Tampa Wonderland of Lights | Kresge Mega Light Display | Symphony in Lights | Lights of Lake Park Display | Wilderness Wonderland | Streamside Drive Lights | Bella Garden Lane Light Show
RESERVATIONS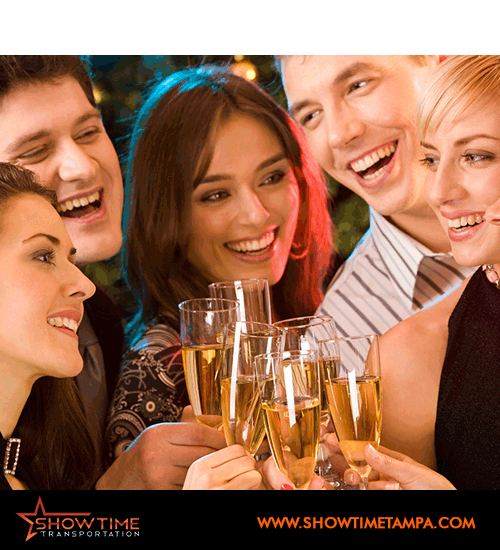 ST. PETERSBURG HOLIDAY LIGHT LIMO TOURS
Experience all the wonderful lights and Christmas decor in St. Petersburg! We can customize your limousine holiday light tour to stop at all your favorite holiday destinations. There is so much to see and do and Showtime Transportation will work with you and help you celebrate in grand style. We are offering a St. Petersburg Christmas Holiday Light Tour Discount so be sure to take advantage of this and the special time of year!
St. Petersburg, Florida has brilliant Christmas lighting displays and seasonal shops that will have you and your friends enjoying getting to and from your holiday destinations. No need to drink and drive - allow Showtime Transportation to handle all of your Christmas transportation.
St. Petersburg Waterfront Light Display | Holiday Lights in the Gardens | Largo's Holiday Stroll | Local Shopping & Attractions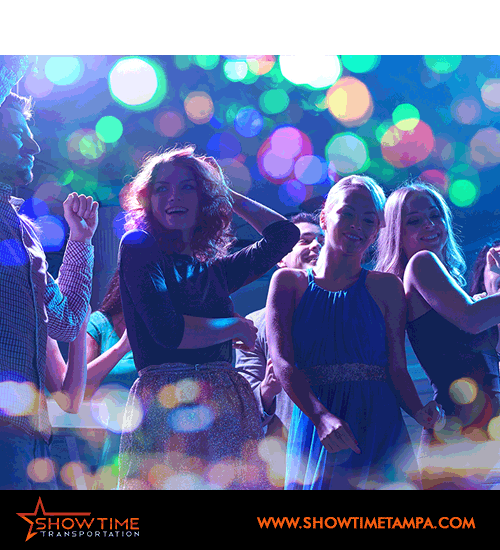 Clearwater Christmas Lights Tour
Showtime Transportation is ready to take you on the best Clearwater, Florida Holiday Lights Tour! Come discover all the fun and see Clearwater and its surrounding areas in a whole new way! Our new, Mercedes-Benz Sprinter limo coaches and shuttle coaches are perfect for traveling with family and friends.
Showtime Transportation of Tampa also specializes in Clearwater Christmas party transportation services. Choose from our large selection of new luxury vehicles and experience the finest in "Luxury Chauffeured Transportation Services".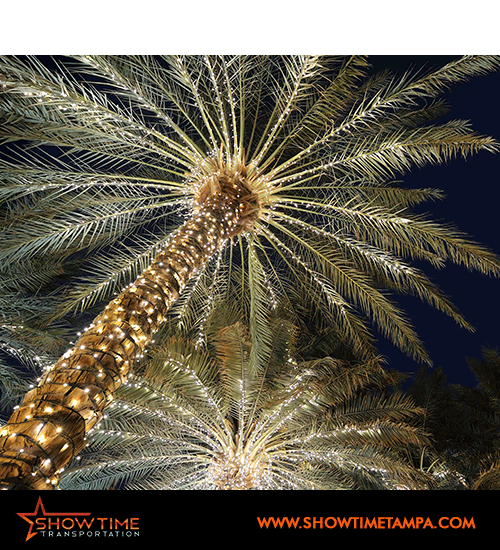 BRANDON HOLIDAY LIGHTS LIMO TOURS
Showtime Transportation services the entire Tampa metro area and we offer the most wonderful Brandon, Florida Christmas holiday light limousine services. Call today and set up your customized holiday lights limo tour. Afterwards, hit the town and enjoy your favorite local hot spots.
Here at Showtime Transportation we provide affordable, professional and safe Tampa holiday lights limo tour services. Our new luxury fleet vehicles and all of their amenities will have you and your party having an epic time.
Call us today for rates and reservations.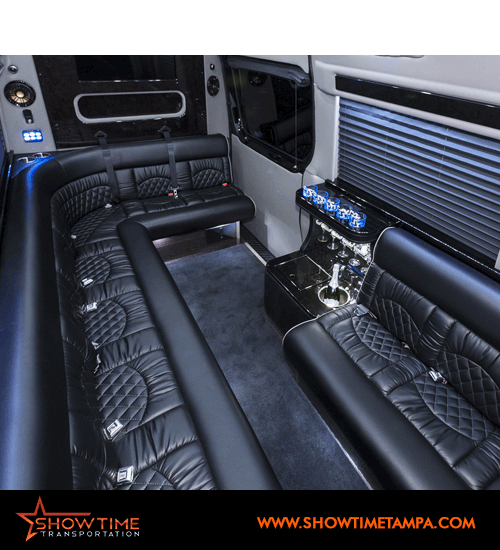 PALM HARBOR HOLIDAY LIGHT LIMO TOURS
Showtime Transportation of Tampa services Palm Harbor with amazing Christmas holiday light limousine and Christmas party limo services. If you are arranging transportation for your family, social group or corporate holiday event, please call us and allow one of our friendly reservationists to help you save.
While traveling to your favorite Palm Harbor Christmas season destinations and holiday lighting attractions, be sure to take photos and video of your special holiday memories. Your friends will love our special mood lighting in our Sprinter limo coaches. You have complete control of your limo experience with our state-of-the-art entertainment and comfort controls located in the limo.
Book your Palm Harbor Christmas Light & Party Limo Service Today!